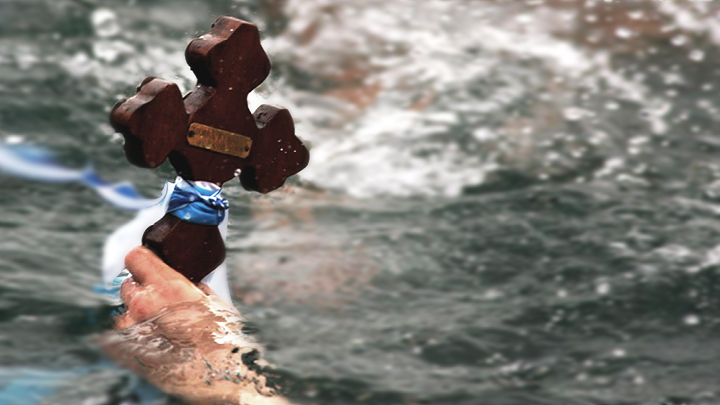 CLUSTER LOAF
Ingredients:
8 cups flour
1 tsp salt
lukewarm water
Directions:
Mix flour with the and some lukewarm water and make dough. Knead for 20 min. until bubbles show up. Take one third of the dough and shape five or seven little pieces. Arrange them on top of the loaf so that one of them is in the middle but spread it to become larger than the rest. These pieces form the cluster and they are called "kupencheta". Bake the loaf at 375F for 20 min. When ready, wrap the loaf in a cotton cloth to keep its crust from getting too dry.
CABBAGE LEAVES STUFFED WITH GROUTS
Ingredients:
12-14 leaves of pickled cabbage
2 teacupfuls of grouts
3 coffee-cupfuls of vegetable oil
1/2 teaspoonful of red pepper
1 onion
1 spoonful of dried savory
Directions:
This meal has a rich flavor and relish-admirers would like it. Sometimes, however, spices irritate sensitive stomachs, and individuals who are not accustomed to spicy dishes should be particularly careful.
The first thing to do is to pour water on the grouts and boil it on a moderate fire.
When grouts begin to soften, add the vegetable oil and the minced onion. Spice with the savory and the red pepper. Stew for 10 minutes more.
Let the boiled grouts cool and then fill the cabbage leaves. Cover the bottom of the cooking pot with sauerkraut and then arrange the stuffed leaves.
Pour water and sauerkraut juice in equal proportions.
Boil on slow fire till leaves grow soft.
If you have no pickled cabbage available, or if you live in a country where the climate does not allow pickling, apply leaves of fresh cabbage. Of course, the taste will not be the same, but if you follow the instructions, the result will be satisfactory.
The sweet course for St. Jordan's Day that we suggest here is wheat in the Stara Zagora style. This is a recipe typical not only of the city of Stara Zagora, but in the whole surrounding area. This dish is wholesome, tasty and suited to the winter season.
WHEAT IN THE STARA ZAGORA STYLE
Ingredients:
2 teacupfuls of wheat
1 teacupful of ground walnut kernels
1 coffee-cupful of raisins
1 spoonful of bread-crumbs
sugar
Directions:
To cook this meal is very easy and it is prepared in almost no time.
Pour 6 teacupfuls of lukewarm water over the wheat and boil it on a moderate fire until it becomes soft.
Then take the pot off the cooking-plate, cover it with a twice fold towel and let the wheat "bloom".
When it gets cool, salt it and add the bread-crumbs, the walnut kernels, the raisins and flavors to your liking. Grated lemon peel and cinnamon are best suited. Mix well.
Sugar the boiled wheat to your taste before serving it.
All recipes can be found at http://www.omda.bg/public/engl/cook/Jordanday.htm