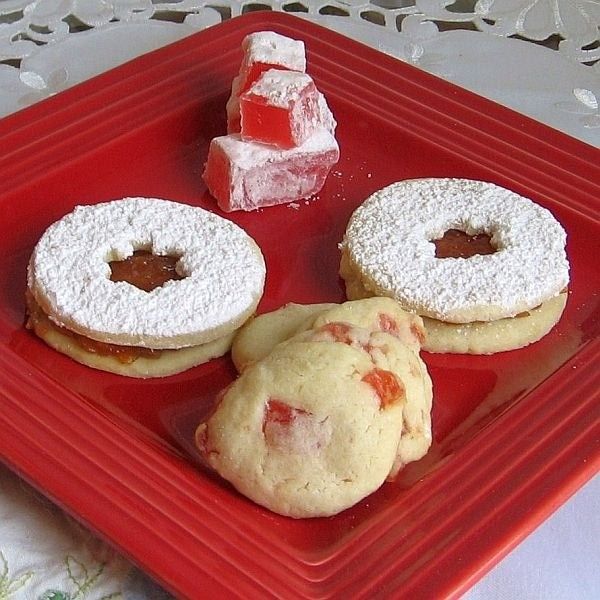 Maslenki are a popular cookie for Christmas. A common jam that would be added to this cookie would be a rose-bud, strawberry, raspberry or apricot jam. When Turkish delight or lokum is added to the dough, they are known as lokumki.
Ingredients:
4 cups all-purpose flour
3 large eggs
3/4 cup sugar
1 cup shortening or butter
3 tsp vanilla
1 tsp baking powder
1/4 cup powdered sugar
Jam of your choice
For preparation see here: https://www.amazon.com/Ancient-Recipes-Bulgaria-Evdokia-Krusteva/dp/1492262854/ref=sr_1_1?ie=UTF8&qid=1481825811&sr=8-1&keywords=ancient+recipes+of+bulgaria
All Rights Reserved BulgarianCooking.com 2017 Copyright. Unauthorized use and/or duplication of this material without express and written permission from this website's author and/or owner is strictly prohibited. Excerpts and links may be used, provided that full and clear credit is given to BulgarianCooking.com with appropriate and specific direction to the original content.