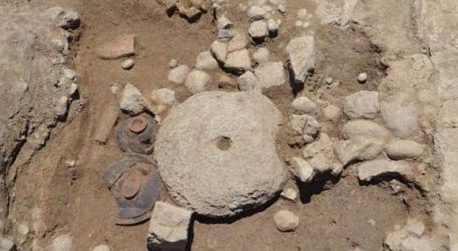 With Byzantine and Ottoman rule, two empires, one state and now a Republic,
Bulgaria has a very colorful history. The earliest human remains unearthed in
modern day Bulgaria are said to date back to 44,000 BC. With this rich history
comes a rich assortment of culinary influences including its geographical location.
Bulgaria is located at the crossroads of Europe and Asia and three world religions.
It borders Romania, Serbia, Macedonia, Greece, Turkey and the Black Sea.
Naturally, Bulgarian cuisine shares many features in common with these neighboring
countries. Along with its ancient Thracian roots, Bulgarian cuisine has a generous
portion of Celtic, Roman, Slavic, Balkan and Mediterranean influences to mention a few.