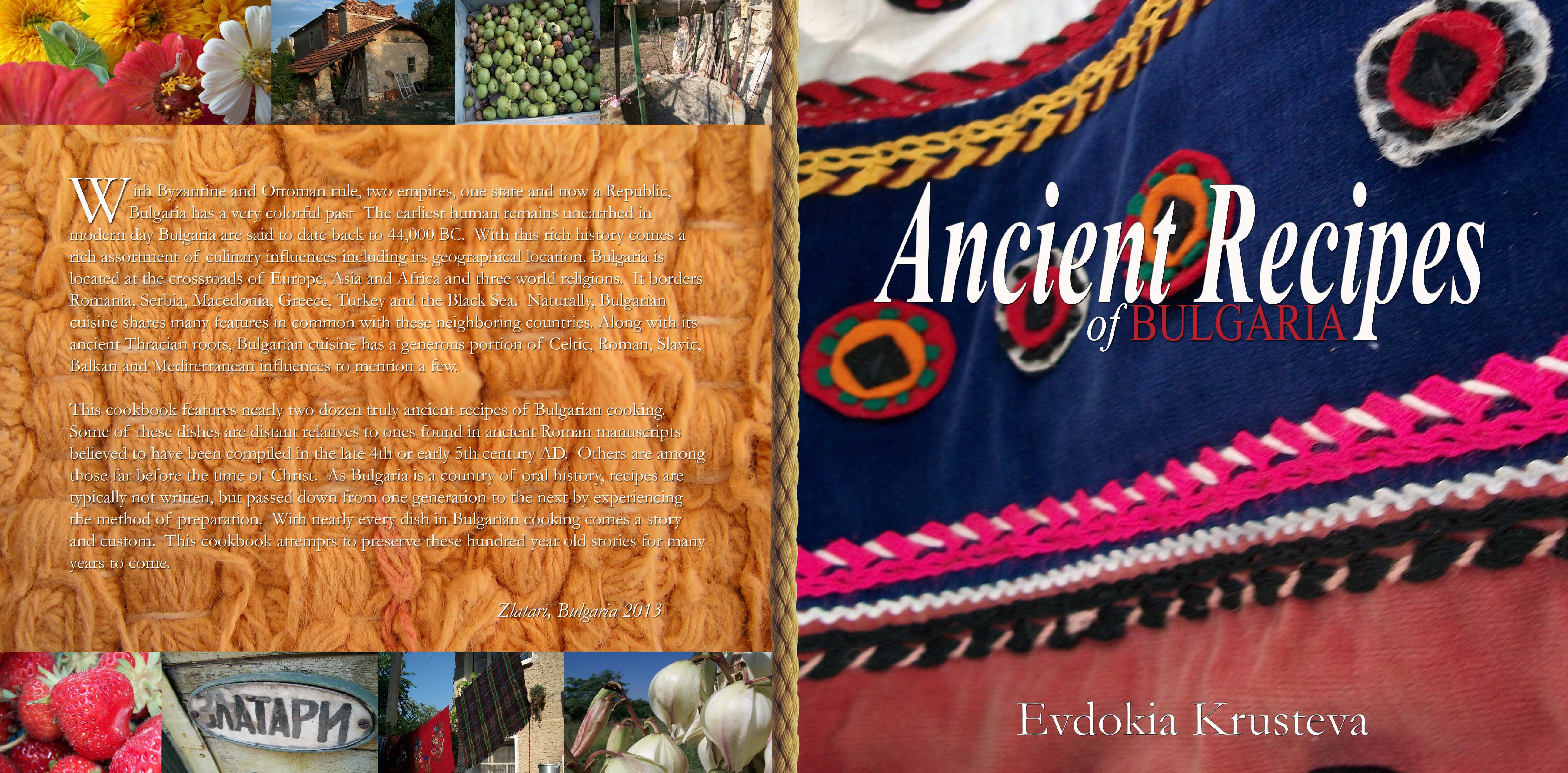 BulgarianCooking.com's featured author of the month is Bulgarian native, Evdokia Krusteva who wrote the cookbook, "Ancient Recipes of Bulgaria".
Evdokia (Eva) Krusteva was born and raised in Yambol, Bulgaria. She is a fourth generation Pentecostal believer and minister of the gospel. She fondly remembers how her home was opened to holding services underground during communist times. These times would be centered around a meal as not to bring unwanted attention to people gathering.
Having lived in communist and post-communist Bulgaria, Eva has a unique view on life with a great story to tell. She often recalls how dishes were traditionally prepared growing up along with the many unique customs of each. She has included a few in this collection of memories.
Eva has spent her entire life serving others and has written this cookbook to give to her children so that they one day can pass these cherished recipes down to their children for generations to come. She has traveled the world and tasted many flavors, but her heart will always remain true to Bulgaria and its distinct tastes.
This cookbook features nearly two dozen recipes, which are truly ancient. Some have been in her family for hundreds of years and others have orally been passed down through Bulgaria's history for hundreds more.
PURCHASE DIRECTLY WITH CREATESPACE eSTORE
If you would like to be among BulgarianCooking.com's featured authors of the month, feel free to write us with your most recent contribution to the cookbook world.