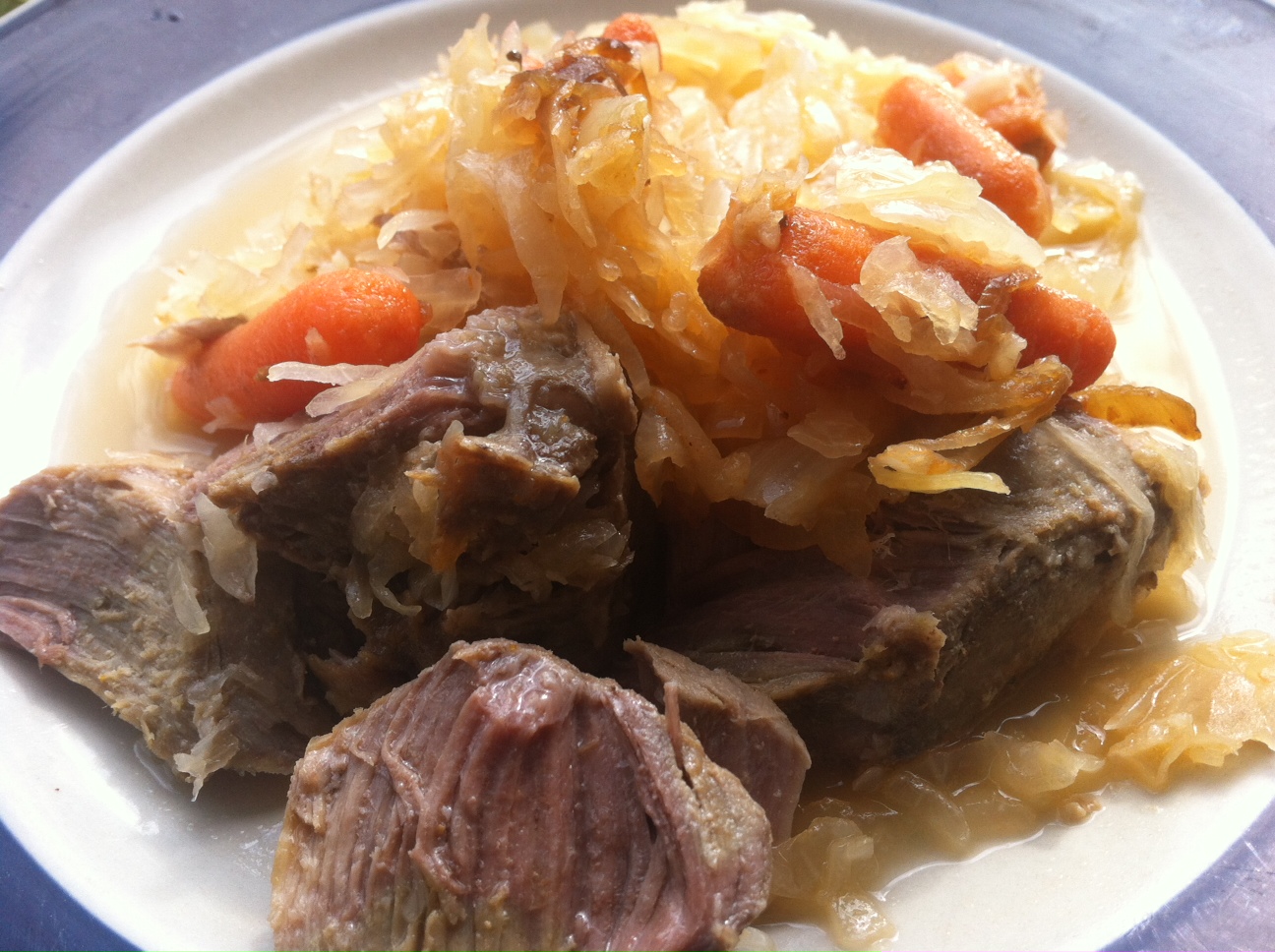 Dice up 1 small onion and combine
with 2 pounds sauerkraut,
3 pound pork roast and
4 cups of baby carrots.
That's it. Then bake in covered casserole dish or Bulgarian Guvetch at 375F for 2 hours and then cut oven off and bake for another hour.
NOTE: DO NOT PREHEAT OVEN
COOKING SECRETE:  If you add fresh thyme leaves to this recipe, it will counteract bloating effects of eating cabbage.  This is because the oils in the herb are a carminative and an antispasmodic.
Copyright 2016 BulgarianCooking.com